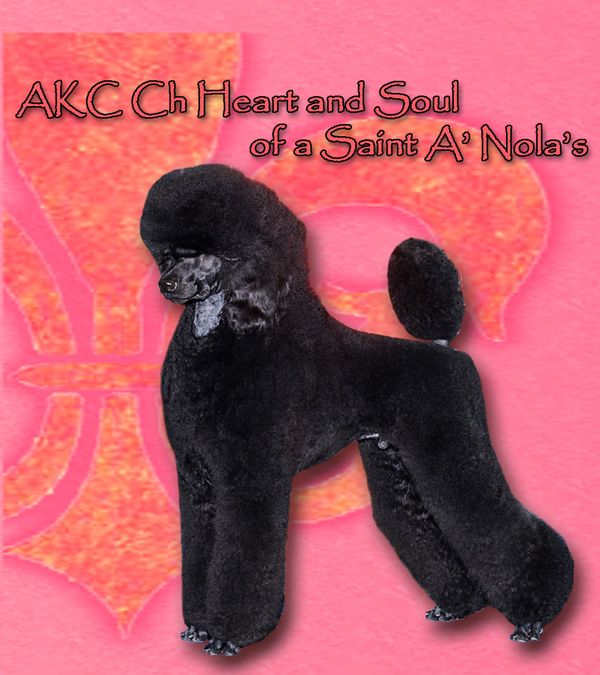 AKC CH Heart & Soul of a Saint de NOLA's

Naming NOLA poodles is something I really enjoy.  There are several names I so want to use, and am just waiting for a great fit to honor my favorites.   This particular name is especially fitting as he is the product of the "second try".  Our first was a miss. (Good things come…!)   So here he is.   One of my All Time Favorites.  Perhaps my Very Favorite. The namesake of 
Deuce McAllister– AKC Champion Heart and Soul of a Saint A' NOLA's
.  
 "McAllister is running with the football.  He breaks a tackle.  He breaks another! He's still on his feet!  He. Can. Not. Be. Stopped!"
  Jim Henderson, Voice of the New Orleans Saints. 
Dulymus Jenod "Deuce" McAllister had the power to run over opposing teams and the speed and footwork to run by them. And he did exactly that.  Team after team, defender after defender.  To the delight and adoration of screaming, chanting Saints fans, Deuce carried the football with heart. 
"The Deuce is Loose
!!"
"Deuce! Deuce! Deuce!
"
and
"DEUCEEEEEEEEEEEEEE!"
Speed, check! Hands, check! Attitude, oh yea!  Watch any footage of #26 and you'll be inspired.  Ask any Who Dat to name their all-time favorite Saint, and Deuce McAllister is in that number.  One of the most beloved players in Saints history, Deuce played the game with passion, putting his heart and soul into his job. 
He gave us and his game, his all.  Deuce sustained a couple of major knee injuries, both of which he fought back from, still the last one ended his career prematurely, but not before he led the Saints to our first NFC Championship game in 2006.  
Deuce was unmatched.   
And, when the Team re-signed Deuce McAllister headed into the NFL Playoffs for Super Bowl XLIV, well, we knew the Super Bowl run would bring home the Lombardi Trophy. How could it not?  With Deuce back on in the Black and Gold!
 
"Deuce McAllister has always embodied the spirit of the New Orleans Saints and the city of New Orleans,"
Saints Head Coach Sean Payton in the press conference that announced Deuce was back with the Saints. 
A class act, on and off the field.
Great Player.
Even better human being.
Heart and Soul of a Saint.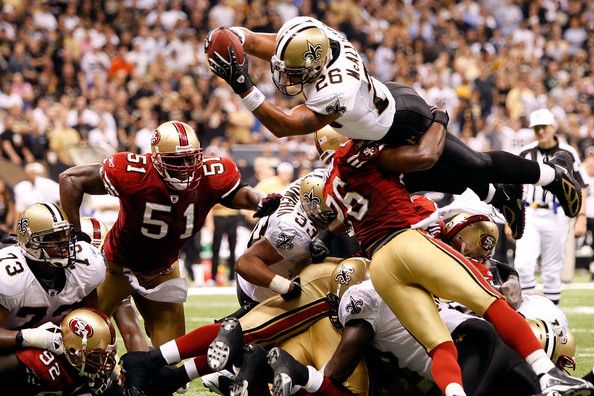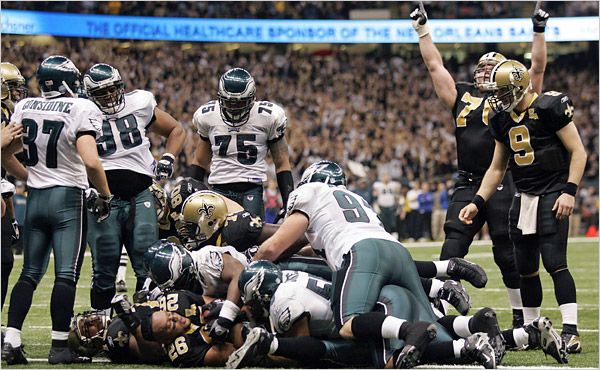 Deuce finished his AKC Championship as a Puppy, with Best of Variety wins over Specials.  Achieving an AKC Championship with your Standard Poodle is always a wonderful experience, and this was especially so as he was Owner Handled by me!  
When he was just 18 months old, I brought Deuce back out as a "Special" (a Champion that competes against other champions).   He stunned me by winning a Non Sporting Group 3 in his second show.   Since that outing, Deuce has become a Bronze Grand Champion and Multiple Group 1 Placements as well as numerable Group Placements.   In 2018 we will be out, actively campaigning, and we'll see where the year takes us.   
Deuce always makes me PROUD!  He corrects most of my Owner Handler mistakes and I simply love traveling and competing with him.