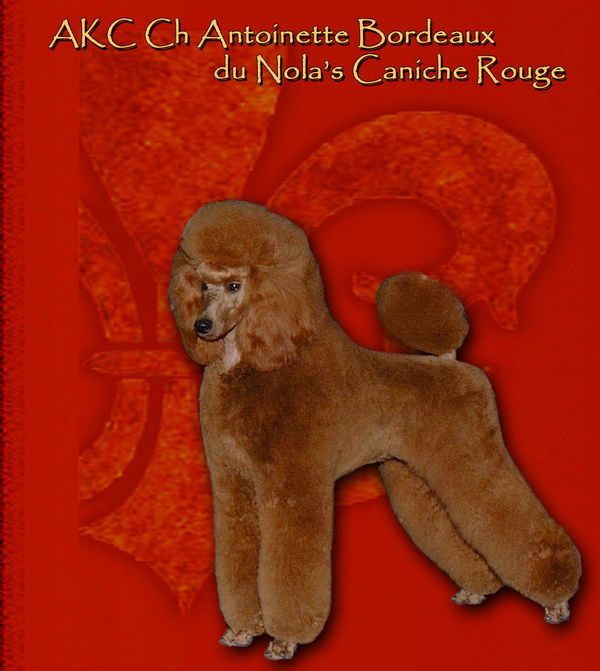 Antoinette
AKC CH Antoinette Bordeaux du NOLA's Caniche Rouge (Annie) is named after a beautiful, albeit scandalous, young red head from both the Dauphine and Bourbon families.  She's a pretty, correct girl both well balanced and feminine, with a beautiful expression and a lovely eye. Her lush red coat and stunning black pigment capture your attention, and her precious personality adds you to her fan club. 
  
Annie is only the 7th Red Standard Poodle to achieve an AKC Championship!  And she was my first show dog.  I credit Annie with this Great Adventure and being the catalyst that started NOLA Standards. 
  
She is the first of NOLA's ladies. 
  
Antoinette boasts and All AKC Champion litter, the Phorty Phunny Phellows:  Brees – AKC CH Salvation By the Nine du NOLA's  and Edward- AKC CH Prince Edward Carrington de NOLA's, the Moses' puppies.  Annie is OFA Good, CERF clear, Thyroid Normal, SA Normal, VWD Clear and NE Clear. Though she is now spayed she is still QUEEN!
Just for fun...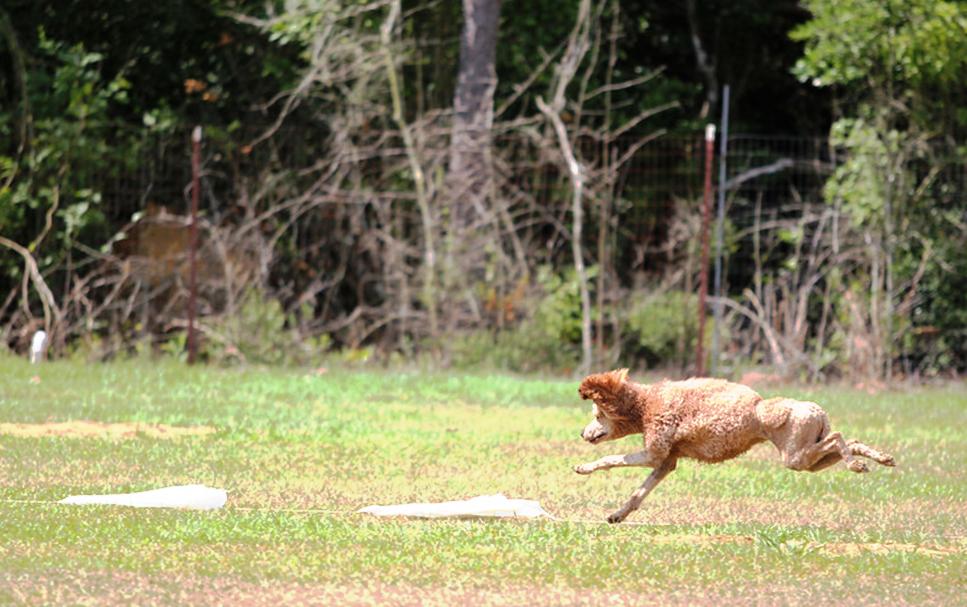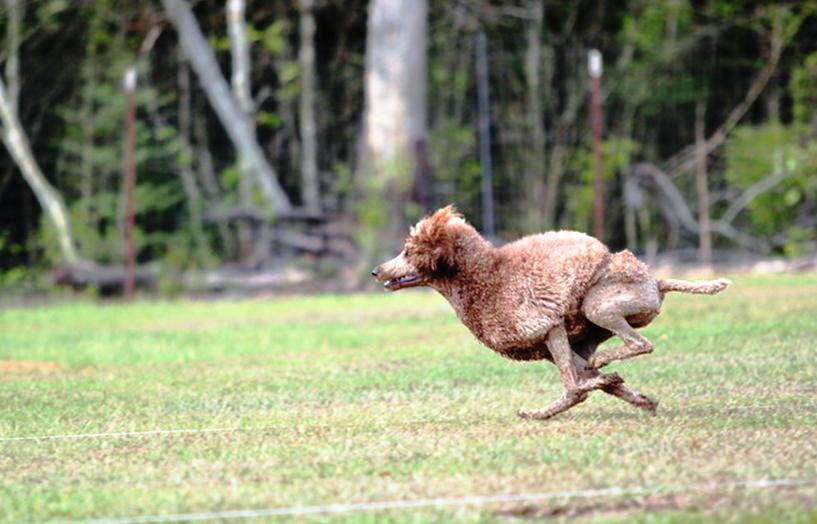 Annie and I left the city for the woods to try lure coursing for an AKC CAT, or Coursing Aptitude Title
Her first run was a great one.  Her second run, not so much.   About mid way through her run Annie caught up to the prey on the pulley, realized it was only a bag and veered away, giving me a direct glare and trotting off to the car!   Annie, being Annie let us all know that while she is more than willing to chase actual prey, a Glad garbage bag is beneath her!   Well, that's the Queen for you!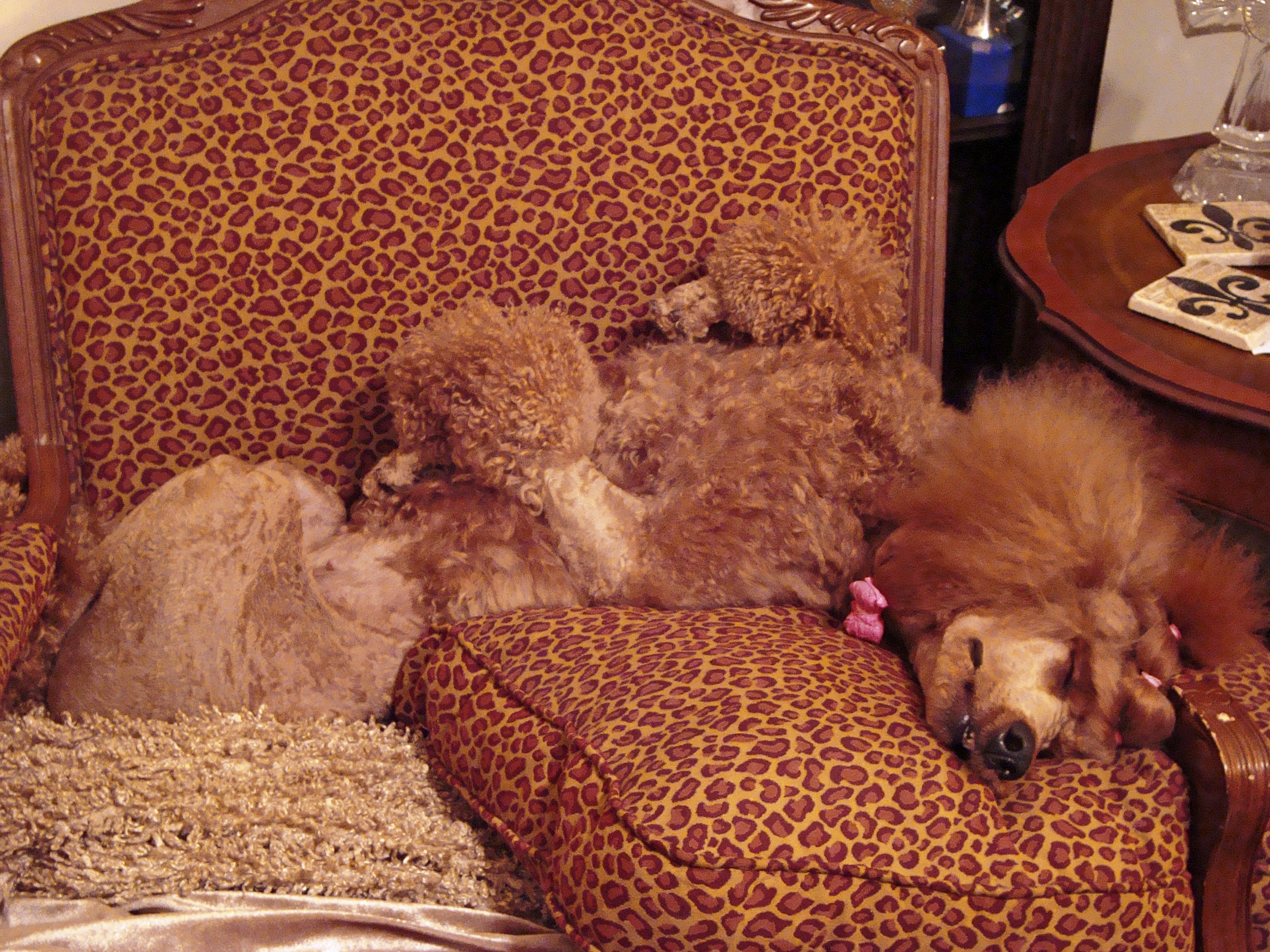 Enjoy this slide show of NOLA's beautiful "Annie".