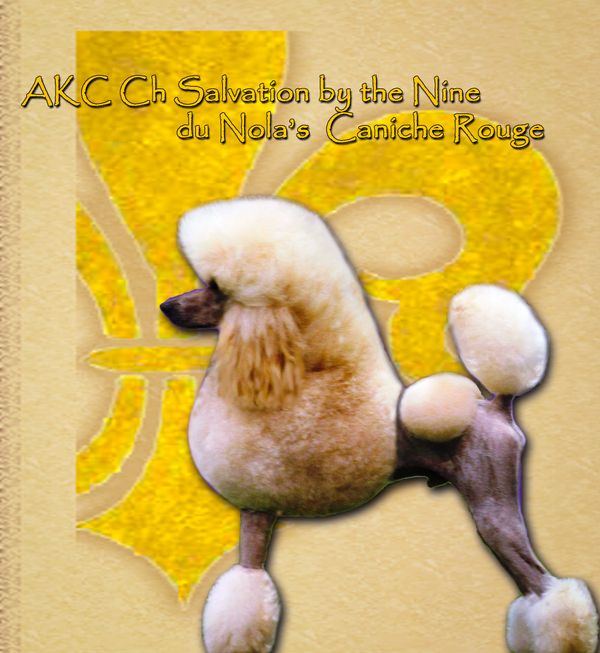 Brees is Annie's apricot boy and my 2nd Bred By Exhibitor AKC Champion.   He's such a character!  Always entertaining us with his wit and energy, he is a pleasure to live with.   And, with his " I can do it!" attitude, he is an honor to his namesake.
At the Poodle Club of America National Specialty in 2013, Breesus followed in Lombardi's big footsteps (3rd Place Placement in the BBE Class) with an even bigger placement of his own!  In a class of 18 he took 2nd place in 12 - 18 dogs shown by our fabulous mentor, Michele Polito of Allure Poodles and The Allure Pet Salon. Soon after the National Specialty, Brees finished his AKC Championship with a 4 point Major Win under esteemed Best In Show Judge, Dr G Penta.
He was not sent out as a Special, only because he is a better companion to his BFF, an older gentleman friend of ours, who Breesus lives with and loves dearly.
Though Brees' show career is over, his pairings have produced little Brees clones who have excelled in Obedience and Agility, even acquiring Trick titles.   
AKC CH SALVATION BY THE NINE du NOLA's Caniche Rouge is OFA EXCELLENT, CERF Normal, VWD Clear, NE Clear, Cardiac Normal, Thryoid Normal and SA Clear