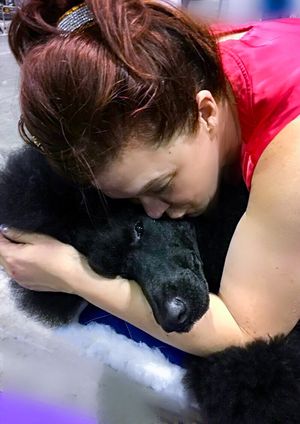 I'm thrilled that you have visited the NOLA Standards site in your search for a wellbred standard poodle and hope you have enjoyed learning about NOLA's "Fine Reds" (and apricots and blacks)!

When contacting me, emails are preferred.  I do try to reply promptly, although sometimes life will cause a delay!

There are several different ways to reach me and to keep up with day to day updates. 

Visit us at the NOLA Standards Face Book Page

OR

Email me at the Tabatha@NOLAStandards.com 

OR
 
Complete the Breederoo/Contact Form below.
Tabatha@NOLAStandards.com
     
                    504-975-8376